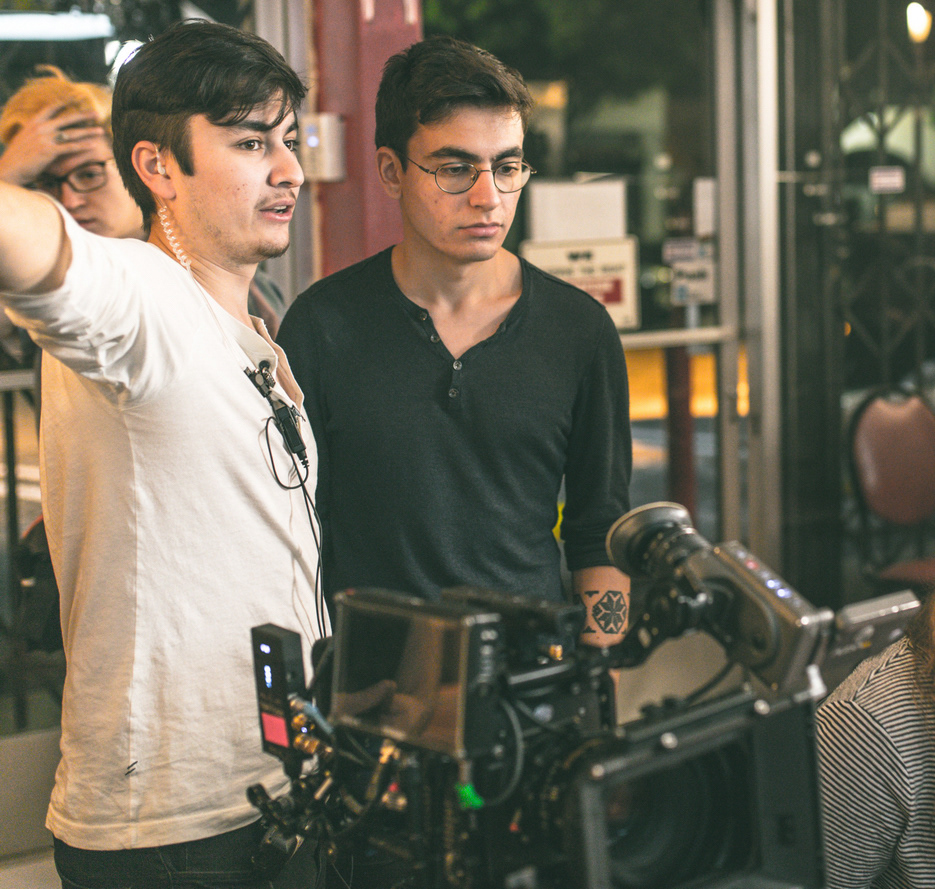 Sergio and Oliver Zaciu are Romanian filmmakers that reside in Los Angeles, California. Their parents are of Turkish and Romanian descent and met in Frankfurt, Germany, where Sergio and Oliver were born. Their third-culture-kid, multi-cultural background has cultivated an anthropological lens — exploring character identity through language and its modes, religion, and immigration.

Sergio earned his MFA in Film Production at USC's School of Cinematic Arts in 2020, and Oliver graduated with a BFA in Film Production from Chapman University in 2018. Sergio and Oliver were two out of 20 worldwide candidates selected to partake in the International Filmmaking Academy in Bologna, Italy, where they were mentored by Palme D'or winner, Cristian Mungiu. They maintain a close mentor-mentee relationship to this day.
Their diverse catalogue of short films, from dramas to comedies, have played festivals worldwide, from Mexico to the United Kingdom (including a Best Screenplay win at the 2016 Watersprite Film Festival). In 2020, Sergio and Oliver independently produced POP VERVE, a self-effacing feature-length comedy about two naïve friends trying to break into the Los Angeles DJ scene. The film premiered at the 2020 Flickers Rhode Island Film Festival.
After eight years of building a network of talented creatives and honing their technical skills in California, Sergio and Oliver decided that their love for foreign films and art-house cinema was driving them to move back to Bucharest, Romania. Excited about the future of their country's cinematic potential, they hope to represent a new turn in the growing landscape of world cinema; one where borders don't define the filmmaker, but cultural background does — the International New Wave